ACTION ALERT: WHAT YOU CAN DO RIGHT NOW

UPDATED 3-25-23
Support Pajaro Disaster Recovery!!!
From Community Bridges:
"It's been two weeks since nearly 2,000 Pajaro residents were forced to evacuate following the breach of the levee that stood between their homes and the Pajaro River. For more than 12 days, residents were unable to return home. Nearly 400 residents found temporary shelter at the Santa Cruz County Fairgrounds, where they depended on community donations of hygiene supplies and laundry utilities for three days before portable showers arrived. 
Compare this to when, within 20 days of rain that started December 27, the President of the United States declared a Major Disaster in Santa Cruz County. Federal grants for temporary housing and home repairs were made available, along with low-cost loans to cover uninsured losses to help individuals and business owners recover from the effects of the storms. Within 24 days, the President himself touched down and visited, enjoying a sunny day at the beach.
What is the difference between these two events? When FEMA opened three different disaster recovery centers in Santa Cruz County, but near total devastation in Pajaro has yet to yield any federal or direct financial state assistance. When residents and business owners in Santa Cruz County were able to apply for federal financial assistance, Pajaro residents may not even be eligible due to the high number without appropriate citizenship status even qualify if offered the opportunity. The difference can be summed up in one word: disenfranchisement
Glaring disparities, Needless suffering
The California Governor's Office of Emergency Services (CalOES) says the levee breach on March 11 does not qualify for Federal Emergency Management Agency assistance because the value of property in Pajaro, San Ardo and other impacted areas does not meet the criteria. Despite Pajaro Valley, San Ardo and Monterey County agriculture generating upward of $5 billion per year on the literal backs of these resident farmworkers and families, and despite the fact that the flooding of Pajaro was a long anticipated failure of manmade infrastructure well known to be insufficient for the past nearly 70 years it is unconscionable for government both state, local and federal to not act.
The lack of FEMA presence means no grants for temporary housing. Pajaro residents are paying $100-$200 per night to stay in hotels, with no promise of financial assistance nor even future housing or employment. No funding for home repairs or cleanup efforts. Residents arrived home after 12 days to find their homes blanketed in thick and toxic mud, with nothing but calls for donations and volunteers to help them recover from a major disaster. And for several more days, not even running water let alone potable water.
The disparities occurring before our eyes in less than 90 days is simply unacceptable. As a community and as a region, we must demand immediate legislative action to ensure the enfranchisement of all residents of our community and region. Please join us in demanding equity and enfranchisement for residents of Pajaro, San Ardo and Monterey County as much as was received for residents of Santa Cruz County in the Major Disaster declared by President Biden in January 2023.
We urge you to contact your elected officials to ask Gov. Gavin Newsom to work with local lawmakers and bring aid to the Pajaro Valley. Every time you share this link and urge others to take action, we move toward securing more support the people of Pajaro. This single act may result in more resources for the community than any mutual aid or fundraising effort. The residents of Pajaro deserve the full support of federal, state and local governments to recover from the levee breach to return home to their community."
---
Friday • November 18 • 10 AM • BLM Mural Vandalism Sentencing Hearing
Santa Cruz County Courthouse Letters to Asst. DA Michael Mahan by Tuesday • November 15 • 5 PM
After sixteen months of attending Court, the two men who committed a felony hate crime against our community in their vandalism of the Black Lives Matter mural have pled "no contest" to all charges. Their sentencing hearing is set for November 18th, 2022, at 10 am, in Department 6 of the Santa Cruz County Courthouse, with Judge Syda Cogliati presiding. The Santa Cruz Equity Collaborative is encouraging our community to send letters to the Court regarding sentencing, show up to Court on that day, and read their letter in open Court at the hearing.
The SC Equity Collab hopes for the following sentencing which can be included in all letters, along with your personal statement of how this crime has impacted you/the community. Send your letters to michael.mahan@santacruzcounty.us
Our hope for the sentencing is the following:
They are both physically present for this hearing to hear from the community about the impact that their behavior has had.
Community services that includes – but is not limited to – being part of the painting and planning process in restoring the mural; attending all community discussions, speeches, and educational opportunities associated with the mural; and that they present a public apology to the community in attendance at the restoration event.
They both participate in the Victim-Offender Dialogue Program through the Conflict Resolution Center, where they will be given the opportunity "to gain a fuller understanding of the impact of their actions; to develop more empathy, remorse and accountability; to make things right; and to experience productive reintegration into community life, which has the added benefits of lowering recidivism, improving public safety and community building."
They both participate in weekly professional therapy for at least two years, to better understand themselves, why they did what they did, and make wiser choices about how they show up in the future.
They both participate in a racial justice training / workshop that the Santa Cruz Equity Collab has co-created and/or co-facilitated.
They both pay back the full estimated value of the mural as restitution, and as compensation for the incredible amount of time and energy that have been expended throughout the life of this case.
They both are on probation for at least five years, during which they are not able to purchase firearms. This piece is especially important for restoring people's sense of safety, after seeing two separate videos of Mr. Bochat – one with him holding a firearm – saying, "Does this fucking beaner wanna strap?" Mr. Bochat, at least, has demonstrated that he cannot be trusted with a firearm at this point in time.
---
Monday Nov 7 • 4 – 5:30 PM
In front of the Cabrillo College Aptos Campus
The Indigenous Club at Cabrillo is organizing this rally to support the college name change!
All are invited! Students, staff, community members!

The issue of the name change will go to a vote on Monday, November 14th, so let's show numbers in support of the name change!
Go early to help make signs.
For two years, the college has conducted a name change exploration process. I've gone through most of the videotaped sessions the exploration committee organized and as I've shared before, they are powerful. Here is an opportunity to support the indigenous voices demanding the name be changed!
---
Tuesday • October 18 • 9:00 AM
Sheriff Oversight
Board of Supervisors Meeting in person or call in
701 Ocean Street, Room 500, Santa Cruz
They need to hear our voices!
TALKING POINTS from the NAACP SCC:
The Sheriff's Oversight Committee (SOC), comprised of local community activists, believes a Civilian Board should be part of any oversight. In the absence of a civilian board, the SOC recommends an Inspector General (IG) and not an auditor. An auditor is different than an IG. An auditor only conducts reviews of Sheriff's investigations. An IG conducts its own independent investigations of various systems and direct complaints involving the Sheriffs Office and its various jurisdictions.
1) The Sheriff should not in any way participate in or interfere with the selection of an IG.
2) The IG should have subpoena power
3) The IG should have the authority to initiate independent investigations
4) The IG should respond directly to resident/inmate complaints
5) The IG's scope of investigation into Sheriff's operations should not be limited in any way
6) The IG should have authority to hold public hearings and make public all information not expressly made confidential by law.
7) The IG should have a guaranteed budget
8) The IG should have independent legal counsel
9) The IG should have public reporting responsibilities
10) The IG should maintain a website to take complaints, post reports and interface with the public
11) The IG should not be a former law enforcement officer or have ties to a law enforcement representation group such as the FOP
El Comité de Supervisión del Sheriff (CSS), constar de comuidad activistas local, cree que una Junta Civil debe formar parte de cualquier supervisión. En ausencia de una junta civil, el CSS recomienda un Inspector General (IG) y no un auditor. Un auditor es diferente a un IG. Un auditor sólo realiza revisiones de las investigaciones del Sheriff. Un IG lleva a cabo sus propias investigaciones independientes de varios sistemas y quejas directas que involucran a la Oficina del Sheriff y sus varias jurisdicciones.
1) El Sheriff no debe participar ni interferir de ninguna manera en la selección de un IG.
2) El IG debe tener poder de citación
3) El IG debe tener la autoridad para iniciar investigaciones independientes
4) El IG debe responder directamente a las quejas de los residentes/reclusos
5) El alcance de la investigación del IG en las operaciones del Sheriff no debe ser limitado de ninguna manera
6) El IG debe tener autoridad para celebrar audiencias públicas y hacer pública toda la información que no sea expresamente hecha confidencial por la ley.
7) El IG debe tener un presupuesto garantizado
8) El IG debe contar con un asesor jurídico independiente
9) El IG debe tener responsabilidades de iinformación pública
10) El IG debe mantener un sitio web para recibir quejas, publicar informes y relacionarse con el público
11) El IG no debe ser un antiguo agente de la ley ni tener vínculos con un grupo de representación de las fuerzas del orden, como la FOP
YOU'LL FIND MORE INFORMATION ABOUT THIS BELOW THE JURISTAC POST.
---
Juristac (Sargent Ranch) DEIR Comment Deadline Extended to Nov 7th
If you didn't have time to write a comment letter opposing the sand and gravel mine on Amah Mutsun sacred land, have no fear– now you have another month! After multiple requests, Santa Clara County has extended the draft EIR public comment period for the sand and gravel mine permit in Juristac until November 7! If you have already submitted a comment letter and have more to say, you can submit a second one!
If you don't have time to write a letter, use the easy comment form on the Green Foothills website:
www.greenfoothills.org/campaigns/juristac/
Email your comment to deny the mine permit today to: Robert Salisbury, Santa Clara County, Senior Planner
sgtquarry.comments@pln.sccgov.org
Please also bcc the tribe at:
eircomments@protectjuristac.orgFor more info on stopping this mining project, including tips on how to write a comment letter, see:
www.protectjuristac.org/deir/
PREVIOUS ACTIONS
MORE MEETINGS FOR COMMUNITY INPUT FOR INDEPENDENT SHERIFF'S AUDITOR
Tuesday • September 13 • Ben Lomand
Wednesday • September 14 • Aptos 100 Aptos Creek Road
Monday • September 19 • Watsonville Watsonville City Hall Community Room 250 Main St.
6:00 – 7:30 PM PT in person and on zoom
Now is the time to SHOW UP to let the Board of Supervisors know that our County Sheriff's Office needs proper systems of transparency and accountability NOW.
The Sheriff's Office wants the least stringent oversight with a minimum of public involvement. The Board of Supervisors has indicated a plan to have one person in an oversight position.
* We need to tell the Board of Supervisors through the County Administrative Office that County residents want strong oversight with a high level of community involvement; We recommend a Civilian Oversight Commission be established, with members including those most impacted by the justice system.
* There must be simple and secure systems for submitting concerns to ensure no one fails to report for fear of targeting or retaliation or because the process is too complex.
* There must be a thoughtful, multi-lingual campaign to inform the public about the Commission, its goals and processes and roles of members.
https://us06web.zoom.us/j/84875813099 The webinar ID is 848 7581 3099.
Or One tap mobile : US: +16694449171,,82130918398# or +17193594580,,82130918398#
Or Telephone: Dial(for higher quality, dial a number based on your current location):
US: +1 669 444 9171 or +1 719 359 4580
Below are more points put together by a group of concerned community members and shared with SURJ SCC:
Critical Aspects of Oversight:
1) A Civilian Commission: Commissioners trained by NACOL (see #3), to work together with an Inspector General/Auditor(Inspector General).
2) Critical Components for Commission/IG (use interchangeably);
A) Have access to all records of the Sheriff through the power of issuing subpoenas.
B) Having the power to hold public hearings and develop guidelines as to when that should happen vs. when information should remain confidential (ie whistleblowers identities, when required by law, etc).
C) Making sure the jail and patrol divisions are in the scope of the Commission/IG's work
D) Having the inspector general's role include having a direct line of complaint from inmates/civilians to the Commission/IG without jail involvement and follow up on any GJ investigations.
E) Having the data collected by the Commission/IG on the jail be subject to the public records act (except deliberations and categories of data made confidential by specific laws).
F) Making sure the Commission/IG is institutionally independent and not a division of the Sheriff or the County Counsel's offices including separate legal counsel from the Sheriff.
G) That anyone who has previously worked at the SCSO or law enforcement may not be either on the Commission or be the IG
H) Having the Commission/IG be funded as a percentage of the Sheriff's Budget, in a way that the Sheriff does not control its resources, such that funding is guaranteed.
I) Commission/IG general to make public reports periodically – perhaps quarterly. The ultimate goal is improvement in the system, but transparency and public trust are important factors in themselves and not just as tools to gaining compliance
Goal is to be community responsive
J) Make sure jail impacted and mental health experienced persons have seats on the Commission
3) NACOLE (National Association of Civilian Oversight of Law Enforcement)
Principles of oversight:
§ Independence
§ Clearly Defined and Adequate Jurisdiction and Authority
§ Unfettered Access to Records and Facilities
§ Access to Law Enforcement Executives and Internal Affairs Staff
§ Full Cooperation
§ Sustained Stakeholder Support
§ Community Input
---
Tuesday • August 30 • 6:00 – 7:30 PM PT in person and on zoom
County of Santa Cruz
701 O C E A N S T R E E T , S A N T A C R U Z , C A 95060 – 4073
( 8 3 1 ) 4 5 4 – 2 0 0 0 W W W . S A N T A C R U Z C O U N T Y . U S
C A R L O S J . P A L A C I O S , C O U N T Y A D M I N I S T R A TI V E O F F I C E R
PRESS RELEASE
Date: August 26, 2022
Contact: Jason Hoppin
jason.hoppin@santacruzcounty.us
COMMUNITY INPUT SOUGHT FOR INDEPENDENT SHERIFF'S AUDITOR
The County of Santa Cruz will hold a public meeting on Tuesday, August 30th to discuss the establishment of an independent auditor to provide oversight of certain operations within the Santa Cruz County Sheriff's Office.
The meeting will take place from 6 p.m.-7:30 p.m. in the Board of Supervisors Chambers, 701 Ocean St., 5th Floor. Participation via Zoom is also available through the information provided below.
As recommended by Sheriff Jim Hart and unanimously approved by the Board of Supervisors, an Independent Sheriff's Auditor (ISA) would conduct audits of investigations of complaints by members of the public, internal affairs investigations or use of force investigations. The audits are designed to ensure that the Sheriff's Office investigations are conducted thoroughly and objectively.
Following a report by the Santa Cruz County Criminal Justice Council examining local policing practices across numersous jurisdictions and the passage of AB 1185, allowing for the establishment of independent oversight over county sheriffs, in January the County Board of Supervisors unanimously approved a plan to hire an independent auditor.
The purpose of the meeting is to collect community feedback prior to issuing a Request for Proposals to select an ISA. To join the meeting virtually, go to:
https://us06web.zoom.us/j/82130918398 (Webinar ID: 821 3091 8398)
Or One tap mobile : US: +16694449171,,82130918398# or
+17193594580,,82130918398#
Or Telephone: Dial(for higher quality, dial a number based on your current location): US: +1 669 444 9171 or +1 719 359 4580
SERVING THE COMMUNITY – WORKING FOR THE FUTURE
Thursday, August 25th at 1:30pm on Zoom
Santa Clara County Planning Commission Meeting
We know that decision-makers need to be pushed to do what's right. That why IT'S TIME for us to show up big to Protect Juristac!

This is the Santa Clara County Planning Commission Virtual Public Hearing and they need to hear from YOU. They need to see that many are united in solidarity the Amah Mutsun Tribal Band to demand NO MINE AT JURISTAC. This is our ONLY CHANCE to speak directly to the Planning Commission and tell them racial justice means indigenous land justice!

We call for action because we know that land acknowledgements are not enough. If you've ever heard or spoken a land acknowledgment, now is the time to walk-the-talk. Join us Thursday, August 25th at 1:30pm on Zoom to show our partners in the tribal band that our commitment to racial justice is real.
There are many others who will be commenting on the legal and environmental implications of the project, but racial justice is SURJ's lane. SURJ opposes this project on the grounds of its impact on the Amah Mutsun Tribal Band. You can find SURJ talking points and tips for developing your public comment here. If you want to get more wonky, you can find the draft Environmental Impact Report here and the Protect Juristac coalition's guide to making comments here.

Join the Santa Clara County Planning Commission meeting on Zoom on Thursday August 25th starting at 1:30pm
Monday • July 25 • 9:00 AM
In-Person • Santa Cruz County Courthouse
701 Ocean St., SC

It has been exactly one year since our city's Black Lives Matter mural was vandalized. And Monday the judge will determine restitution. At that time, the defendants will either plead guilty or it will go to trial.

**We are asking EVERYONE to SHOW UP**
Needs Immediate Action-Letters must be in by this Friday, July 15th
Restitution for the vandalized Black Lives Matter Mural in Santa Cruz!
Let the judge know you want the two men held accountable for the harm they perpetrated on our our community, and especially on our Black Community.
You can write your own letter expressing why it's important that the two men pay for the full repair to the mural. Or, you can copy and paste our letter. Please act on this ASAP! Email the letters directly to Asst. District Attorney Michael Mahan-michael.mahan@santacruzcounty.us
Contact surjscc@gmail.com with any questions.
Sample letter:
To the Honorable Judge Cogliati,
The Black Lives Matter Mural in front of our City Hall is a historic and priceless piece of art, something we should protect and be proud of. The material and visual element of the mural must be understood alongside the deeper social context, in which this mural is a safe space for the Black community and a statement of our collective commitment to inclusion and equity.
For these reasons we are asking that Brandon Bochat and Hagan Warner are held fully accountable. We want them to know this kind of misdirected, hateful behavior and intimidation will not be tolerated in our community, and they need to feel the weight of their actions.
We are deeply concerned about how the defendants have been indoctrinated into a belief system of hate, fear and violence that is white nationalist culture. White nationalism mixed with toxic masculinity fueled their arrogance as they shared their views with the world via social media when they took it to the streets to inflict psychological terrorism against our community. When they made the decision to vandalize this piece of art that fundamentally values Black life, they made a bold statement. What made these two white men believe they could get away with this? And if they are not required to pay the full amount, if their lawyers can argue that "it's just paint on the ground," what message does this send to them and others who have been similarly indoctrinated?
We strongly believe that the court should request restitution in the FULL amount requested by the Santa Cruz Equity Collab. The members of the SC Equity Collab know how much it truly costs to repair and repaint the mural. The restitution ordered by the court could be the monetary amount requested by the Assistant DA and the SC Equity Collab or something of equal value, like the labor and community service of the defendants.
Please help our community to heal from the violence directed at community art, equity, safe space and inclusion. You can do this by ensuring the mural's full repair without further burden to those who have already been harmed. Money will not get to the root of what caused this destruction and disrespect, but at this point, it is the tool that we have. Once the full amount has been granted, if the SC Equity Collab decides to pursue restorative justice practices, we are fully committed to supporting those pursuits.
TWO ACTIONS TO TAKE A STAND AGAINST THE OVERSIZED VEHICLE ORDINANCE (OVO)
and
To: CentralCoast@coastal.ca.gov
Subject: Public Comment on July 2022 Agenda Item Thursday 14a – Appeal No. A-3-STC-22-0018 (Nighttime Oversized Vehicle Parking Restrictions, Santa Cruz)
Body: Dear Coastal Commissioners,
I am writing to you today to say that I support the appeals of the Oversized Vehicle Ordinance by Santa Cruz Cares, the ACLU, and Disability Rights California.
This ordinance is incredibly harmful to our unhoused neighbors, makes it impossible for homeowners in the Coastal Zone to own an RV or cargo van, restricts public access and recreational access to the coast for low-income residents, violates the spirit of the City's Housing Element and Sensitive Coastal Resource Areas, and allows a backdoor to development in the Coastal Zone with no accountability.
Please find that the Oversized Vehicle Ordinance has a substantial issue.
————————————————–
From Santa Cruz Cares: Our neighborhood group filed an appeal to the California Coastal Commission to block OVO from receiving its Coastal Design Permit, which the City needs in order to begin enforcing these deeply harmful parking restrictions in the Coastal Zone (e.g. Delaware Ave, Shaffer Rd, Natural Bridges, where many larger vehicles currently park).
We are not alone in our opposition to this ordinance. As our appeal landed in the hands of Coastal Commission staff, it was accompanied by another authored by ACLU NorCal and Disability Rights California (DRC).
The Oversized Vehicle Ordinance (OVO) is a discriminatory parking permit program, restricting unpermitted vehicles from parking on city streets from 12am to 5am if they are either longer than 20ft, taller than 8ft, or wider than 7ft.
OVO was explicitly designed to make it harder for unhoused people, whose only shelter is a vehicle, to exist in the City of Santa Cruz by simultaneously restricting where and when they are allowed to park and increasing civil and criminal penalties for minor offenses often associated with poverty and a lack of access to city resources. While many of these penalties already exist in California vehicle code, their enforcement is well known to target people living in poverty, and the practice often leads to the towing and permanent loss of people's homes via what legal scholars refer to as "poverty tows".
Permits can only be requested by residents of the City of Santa Cruz who have a "street address". This appears to be a definitive way of preventing unhoused residents from requesting a parking permit. Even if you have a permit, however, you are still only allowed to park your vehicle on City streets for up to 12 days per month, relocating every 72 hours.
RECAP:
OVO is a discriminatory parking permit program which makes it impossible to own a large vehicle in the City of Santa Cruz unless you have a driveway to park it in

OVO cruelly targets unhoused residents like students, working families, and the elderly poor, whose only shelter is a vehicle, making it easier for police to ticket and tow them, dramatically increasing housing instability for an already vulnerable group of people

OVO is not a safe parking bill, safe parking sites that the City develops are entirely untethered to this ordinance's existence, and the punitive restrictions and criminal penalties of this law will remain intact even if safe parking sites are taken away
This Thursday at 3PM is the restitution hearing for the men that vandalized our Black Lives Matter mural.
We are asking EVERYONE to SHOW UP for this hearing.
With permission to share, the following was written by local activist, Emma Gould, today, May 31, 2022:
Today, I want to share about why this hearing – & your presence at it – matter:
This hearing will determine how much money the men have to pay for the damage that their crimes caused. This number is largely based off of the physical value of the labor & materials that went into the mural. This number is (relatively) easy to quantify.
What is not easy to quantify is the emotional & spiritual damage that a hate crime does to a community. During the pre-trial hearing, we saw & heard both men using racial slurs, doing Nazi salutes, & yelling "white power" as they gleefully peeled their truck across the mural. Their actions were intended to make the members of our Black community feel less safe & less welcome in Santa Cruz. & while there is no way to put a monetary price on SAFETY, we can make sure that the defendants feel the full weight of the harm they caused through the only means that we have available: restitution.
The other reason that this hearing is important is that we, as a community, need to physically, visibly demonstrate that we want these men to be held accountable. We all know that the recent, racist shooting in Buffalo was not an isolated incident; we also know that that perpetrator was a man very similar to these men: a young, radicalized white supremacist with access to guns & a willingness to behaviorally demonstrate their ideology. **We need to be ABUNDANTLY CLEAR that this behavior is not accepted by our community.**
So. Let's show up on Thursday, in pursuit of accountability, justice, solidarity, & love. Let's create the world that we all want to live in.
WEDNesday • MAY 25

• 6:00 – 7:30 PM In-person
We need to show up to convey the harm of militarized policing and to demand the highest level of transparency and oversight about Military Equipment use as intended by AB481*

*AB 481–Law Enforcement Military Equipment Oversight
went into affect in California on January 1, 2022

The vague language inside the draft ordinance leaves way too much room for unsubstantiated violence:
"includes but not limited to" "reasonably believes"
"appears justified and necessary"
There's no room for vague language when we're talking about lethal weaponry on our streets!
Come and make your voice heard!
WEDNesday • MAY 11

• 7:00 PM • PVUSD School Board Meeting
PVUSD Trustees will vote on whether SROs should remain at Aptos HS and Watsonville HS.
Are you a student, parent, teacher, staff, community member who cares about this issue? Please come and speak for solutions that are proven effective and that build lasting peace, justice, and equity.
City Council Chambers
275 Main Street, Top Floor
Watsonville, CA 95076
To connect with us and other organizations supporting real safety for all students email surjscc@gmail.com
Tuesday • April 26
CITY COUNCIL meetings IN Santa Cruz and Watsonville: DISCUSSION OF SB 481 – Military Equipment Ordinance/Use policy
4:00 PM PT Watsonville • City Council Chambers : 275 Main Street, Top Floor
6:30 PM PT Santa Cruz • Virtual
This ranges from armored vehicles to pepper-ball launchers to drones. See list below.
And now, all of that equipment is subject to Assembly Bill 481, which became law on Jan. 1. Under the Bill, law enforcement agencies must get approval from their governing bodies before purchasing, acquiring and use of military equipment.
NEED MORE TRANSPARENCY!: Read the letter written by multiple organizations to all California City Council members and County Supervisors.
Sheriff's Office military-grade equipment:
Robots
One used by the county's SWAT team in situations when someone is barricaded and they need to get a layout. The device is also equipped with a microphone and a speaker to communicate with suspects during crisis negotiations.
Two robots are used by the county's bomb team.
Drones
The Sheriff's Office has 26 of them. They are used for search and rescue, crime scene documentation, investigating suspicious or explosive devices and during natural disasters.
Armored vehicles
A Bearcat, owned by Santa Cruz Police Department, is a "regional asset," Robbins said, that other agencies can use during high-risk operations. Using this requires approval of the Sheriff's executive staff, especially for pre-planned operations, Robbins said.
An armored van for operations involving violent suspects and officer rescue
Command and Control Vehicles
Two drone patrol vehicles
Two patrol SUVs, which have a command center in trunk
A mobile substation van for crisis negotiations and disaster response
Two incident command vehicles used for search and rescue
A bomb squad truck
Weapons
Three AR10 precision rifles, used for covering personnel from a distance. These are only used by SWAT team members and require twice-monthly training. Use must be approved by an executive staff member. These rifles come with three different rounds: training, standard and for use in shooting through glass
A chemical agent launching cup for SWAT missions, must be approved by executive staff
40mm launcher used for chemical agent projectiles or with foam-tipped rounds to "port windows"
Diversionary devices
Sting Balls: Rubber balls, typically used in jail and only used with team commander approval
Chemical agents such as CS gas and projectiles
White smoke
Less-lethal rounds such as bean bags
Bola wrap, fired from a gun, this device sends a cord that encircles suspects' ankles and immobilizes them.
Pepperball launchers, which work like paintball guns.
Robbins says these devices are used in hostage rescue and when suspects are barricaded. The county does not use these during protests.
VOTE NO ON MEASURE D JUNE 7, 2022
FEBRUARY 14th: Un Día Sin Inmigrantes
A Day of Action in Santa Cruz County
* No School * No Work * No Spending *
CALLING FOR ALLIES: BODY WORKERS, HEALERS, HERBALISTS, CURANDURAS TO OFFER SERVICES . ALSO TO SUPPORT with funds, food, flowers, presence, signs and posters.
Local mutual aid group Campesinx Womb Care will be setting up a pop-up "clinic" on Feb 14 at the Watsonville Plaza from 10am-12PM and at the Beach Flats Garden from 2-4PM for migrant farm workers, service workers, domestic workers and community members to receive care packages.
We invite allies to support with funds, food, flowers, presence, signs and posters. We are also looking for body workers, healers, herbalists, curanderas who can offer care services on Feb 14th at either pop-up location. Please reach out to us at @Campesinx Womb Care (campesinxwombcare@gmail.com) or on Instagram at @campesinxwombcare to get involved.
This Feb 14th SHOW LOVE and support for immigrant workers by joining a national day of action led by young organizers and now being recognized by Congress Members Alexandria Ocasio-Cortez and Ilhan Omar. Un Día Sin Inmigrantes is an effort to bring awareness to the dire need for Immigration Reform and real pathways to citizenship.
PLEASE SPREAD THE WORD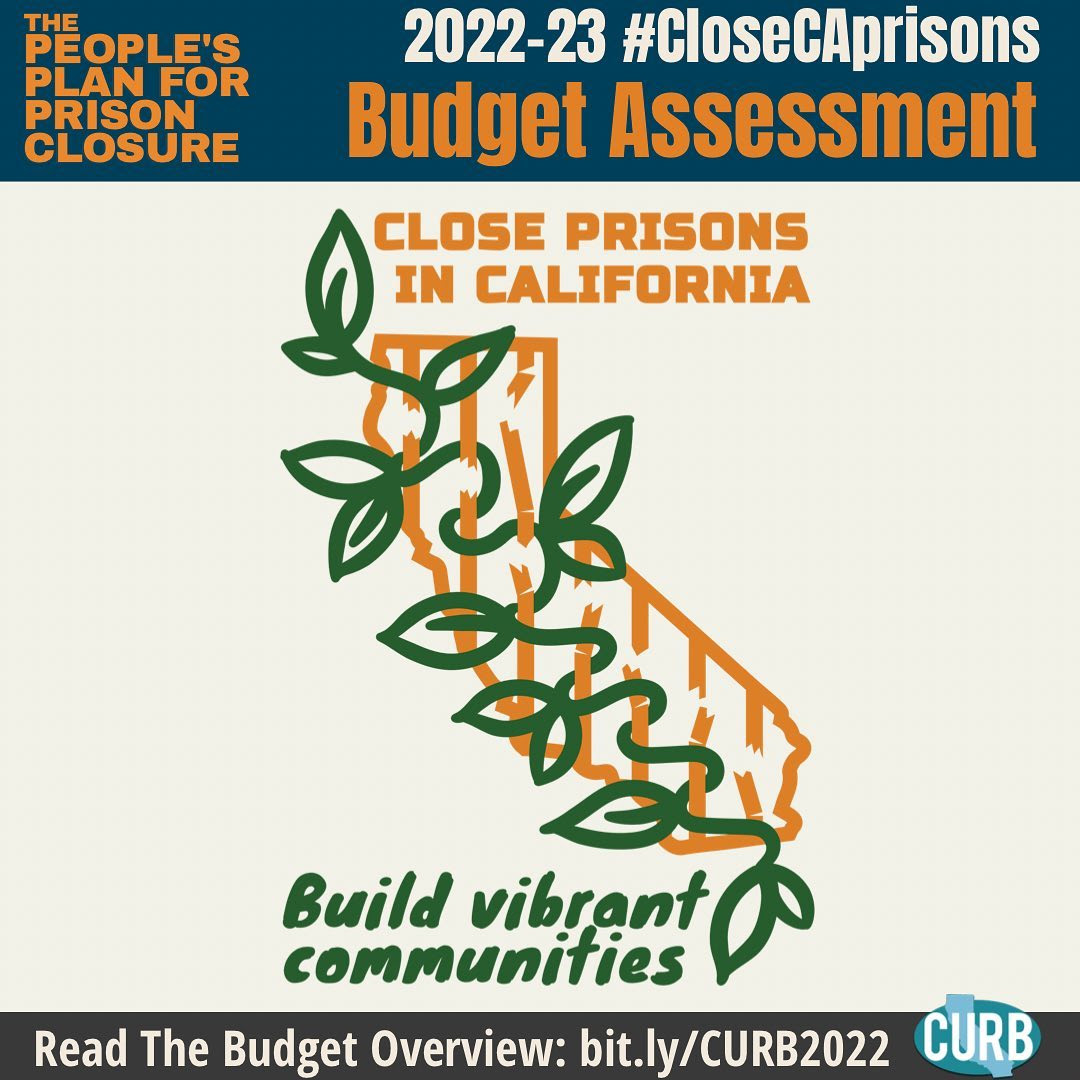 Send Email to the Senate Sub5 Budget Committee:

This spring, the state legislature will be holding critical hearings on state spending on prisons.
SURJ Santa Cruz County is teaming up with CURB (Californians United for a Responsible Budget) and SURJ chapters from across the state to put pressure on our State legislators to close more prisons, redirect funding from prisons to community care, and invest in job training programs for current prison workers and people recently released from prisons.
Our Assemblymember, Mark Stone, sits on Budget Subcommittee 5 which oversees Public Safety. As Santa Cruz county residents, our voices will be especially meaningful to Mr Stone, so let's make sure he knows what we want to see!
SAMPLE EMAIL
Dear Chair Durazo and members of the Senate Sub 5 Committee,
I'm writing today to share my thoughts on the Governor's proposed budget, especially as it pertains to public safety and our state prisons.

My name is [xxxxx]. [If applicable, I'm affiliated with/a member of xxxxx. and/or I am a resident of xxxx/constituent of xxxxx. Optional: add a few additional lines here about why prison closure is important to you.]

First, I want to thank this committee for the important hearings you held last year on the vital issue of closing prisons in California. Over the past year and a half, our prison population dropped by nearly 20 percent, we ended contracts with out-of-state prisons, and closed one state-owned prison. These are important steps forward. I firmly believe that we must divest from systems of incarceration and invest in the community services that we all know truly keep us safe – including affordable housing, mental health care, job training programs, and more.

I was disappointed to learn that this year's proposed budget continues California's legacy of outrageous prison spending, rather than building towards a more prosperous future that doesn't imprison and punish our community. In particular, I was upset to see an increase to the California Department of Corrections and Rehabilitation (CDCR) budget from $13.6 Billion to $14.2 Billion despite historic lows in our state prison population; and a five year, $776.5 Million construction plan to "fix" dilapidated and futile prisons. Also, instead of eradicating root causes of crime, such as poverty, Gov. Newsom is planning to waste $350 Million more taxpayer dollars to prosecute our way out of a "retail crime wave." This is a tired and ineffective "tough on crime" strategy that has been tried and failed for the last 30 years in California. Please join constituents across California and stand up against these proposals and chart a new path for California.

Additionally, the Governor's budget does not seize the opportunity to close additional prisons and reclaim vital state resources. Last year, the Legislative Analyst's Office (LAO) recommended that California could close five state prisons, saving $1.5 Billion per year by 2025. I am with Californians United for a Responsible Budget (CURB) in calling for the closure of 8 additional prisons over the next five years. CURB released this report and roadmap to help the legislature do just that. The only sustainable way to reverse California's legacy of outrageous punishment and prison spending is to permanently close prisons. I urge this committee to review this important report and recommend additional prison closures in the name of public health, public safety, and fiscal responsibility.

Californians have repeatedly voted for less incarceration and investing resources into the programs and services that truly keep us safe. I encourage the Senate to explore strategies to ensure a just economic transition away from prisons, not only for the people working inside of prisons and the community living in prison towns, but for people being released from prison, and for my community that has been torn apart because of incarceration.

A budget should reveal what we truly value. I look forward to your leadership to ensure that we end up with a budget that reflects Californians' desire for racial justice, economic justice, environmental justice and public health – by closing prisons and investing instead in our communities.

Thank you for taking the time to read and consider these comments.

Sincerely,
[your name]
AND CHECK OUT OUR OPPORTUNITIES PAGE TO JOIN ACTION HOURS where we will learn more about CURB's Prison Closure campaign, and collectively make calls, send emails, and take other actions in support of prison closure in California.
Past Actions
Wednesday • December 15 • 1:30 PM SCC Courthouse
Trial for Brandon Bochat and Hagan Warner–the two men who defaced the BLM Mural
SHOW LOVE • SHOW SUPPORT • SHOW UP
Speak Up This Thanksgiving!
Use the toolkit to bring conversation to your table. Call in with curiosity friends and family members
As we approach the end of year holidays, many of us will have the opportunity to engage our families and loved ones in conversations about race. The Indigenous Solidarity Network has developed a toolkit geared towards white folks to help discuss Thanksgiving with family, friends, and broader community.
This toolkit offers incredible depth for understanding a wide variety of topics, including:
The history of the Thanksgiving holiday
The land we all occupy
Natural resource extraction
Family history and lineage
Cultural appropriation
Christianity's impact on Indigenous peoples
Taking action for land reparations and Indigenous sovereignty
Click here to view the toolkit
SHOW UP IN SOLIDARITY AGAINST THE SC BLM MURAL HATE CRIME
Tomorrow • Tuesday • 11-9-21
We're going back for another hearing to hold Brandon Bochat and Hagan Warner accountable for their hate crime. And we need more people to show up this time.
Courthouse in Santa Cruz •701 Ocean St
Wear a BLM or other t-shirt to show who you're there to support!
Here's the link to the article mentioned on the flyer above: Lookout SC's 9-26-21 interview with local activist, artist, and one of the creators of the mural, Abi Mustapha to learn how restorative justice can be practiced with this case.
TELL SCHOOL BOARD MEMBERS YOU WANT THEM TO SUPPORT POSITIVE YOUTH DEVELOPMENT AND THAT FUNDING MUST GO TO:
~School counselors~Social emotional learning~Wellness centers
And other programs to help our students thrive.
Health and safety come from positive youth engagement!
Call or email at least 2 Pajaro Valley Unified School District school board members by 5:00 PM Wednesday 9/15/21. Then show up to the meeting at 6:00 PM on the same day, 9/15 Lakeview Middle School. The location could change so check pvusd.net/PVUSD for updates.
Showing Up for Racial Justice (SURJ) Santa Cruz County needs your help with issues of racial equity and student support. For more information contact SURJ at surjscc@gmail.com or message us on IG or FB. Thank you for showing up!!!!
Response to Vandalism of BLM Mural in Downtown Santa Cruz
The desecration of the Black Lives Matter mural in downtown Santa Cruz is a visible symbol of the racism, violence, and hatred to which Black members of the Santa Cruz community are subjected daily – in our schools, public institutions, when driving their vehicles, attending musical performances, and walking around the block outside of their homes. Yet, the arraignment
Calling all Californians who are able to vote: VOTE NO on the recall. From the NYT: "The lead proponent of the current recall campaign is Orrin Heatlie, a retired Yolo County sheriff's sergeant who had handled the social media for one of the earlier failed recall bids. He and his group, the California Patriot Coalition, took issue in particular with the Newsom administration's resistance to Trump administration crackdowns on undocumented immigrants……..Newt Gingrich, the Republican former House speaker, has promoted the recall. Mike Huckabee, the Republican former governor of Arkansas, donated $100,000 through his political action committee. John E. Kruger, an Orange County entrepreneur and charter school backer who opposed Mr. Newsom's pandemic health restrictions on churches, remains by far the largest donor." If we follow the money, it is easy to see that a recall would be a dangerous move in the midst of the delta variant surge and extremely detrimental to the environment, just as much of California is on fire again. The Republican candidates also want to reinstate the death penalty. Plenty of reasons to VOTE NO and keep Newsom in office.
See below how to VOTE NO on the recall by September 14.
Email or call the DA, Jeffrey Rosell at:
(831) 454-2400
Demand that the vandalism and defacement of the BLM mural be tried as a hate crime. Express your concern about what this violent act means to you and the community. Think about how we can begin to truly shift white supremacy culture and start building a better world, for us all.
Please cc the Board of Supervisors in your email, so they know how the community feels: boardofsupervisors@santacruzcounty.us
Also, if you see racist comments or people downplaying the severity of this action on social media or in your neighborhood groups, please add your thoughts and feelings about what living in an anti-racist community means to you. Sharing personal stories is a powerful way to get through to others and no one can argue with your story.
Finally, read this letter from local Black community groups, including the NAACP Santa Cruz County Branch, Santa Cruz County Black Coalition for Justice and Racial
Equity, Santa Cruz County Black Health Matters Initiative, Black Kings of Santa Cruz County, and the Santa Cruz Equity Collab. Write your own letter to any city officials, teachers or community leaders who might be able to enact some systemic change. You can read more about the news here.
---
SHERIFF'S OVERSIGHT COMMISSION SCC: Email Your County Supervisor
Sheriffs in California possess extraordinary powers, not only as law enforcement officers but also as the keepers of the jail and in many other public functions that are not presently subject to public oversight or accountability. The Sheriff in Santa Cruz County presently operates on an approximately $90 million budget per year, which constitutes about a quarter of the entire county budget.
Template Requesting Study Sessions:

TO: The Board of Supervisors [you can also send an email directly to the supervisor you elected from your district],
In September 2020, AB 1185 – Sheriff's Oversight Commission was signed into law. The law became effective on January 1, 2021. AB 1185 empowers California counties to institute a Sheriff Oversight Commission or Office of Inspector General, either by action of the board of supervisors or through a vote of county residents, "to assist in the board's supervisorial duties over the sheriff."
On June 17, 2021 the Santa Cruz County Grand Jury issued its report titled, "Justice in the Jail." In that report, the Grand Jury found numerous deficiencies in the management, resourcing, and efficient oversight of the Sheriff's Department. It also found that more transparency of the operations of the Sheriff's Office is needed for the public to rebuild trust between the public and the Sheriff's Office. It pointed out that these deficiencies contributed to "inmate deaths, violence, and equipment failures at the Main Jail and criminal conduct including sexual assaults by correction officers." Finally, the Grand Jury provided detailed explanations as to why neither the Board of Supervisors nor the Grand Jury itself possessed the level of expertise and qualitative granular oversight required by the present ongoing jail crisis.

On June 30, the local NAACP and ACLU sponsored a town hall regarding the need for accountability and transparency for the Santa Cruz County Sheriff's office. It was demonstrated that there is an urgent need for an independent auditor and/or oversight board for the incredible breath of responsibilities and power enshrined in the office of Sheriff.
Currently, the County is presently facing two federal lawsuits based on jail deaths, several more from severe sexual and nonsexual injuries sustained in the jail due to institutional deficiencies and others related to excessive uses of force in general. The Grand Jury detailed several previous jail lawsuits that resulted in millions of dollars of settlements. Had there been an oversight board and/or an Inspector General, I believe that these deaths and grievous injuries could have been prevented with corrections through investigations and best practices suggested by such an oversight board or Inspector General.

Respecting the Grand Jury's incredible amount of research, effort and their role in oversight means instituting its recommendations. I am writing to request that you immediately convene study sessions with the community to discuss how best to implement the Grand Jury's recommendations in their June 2021 report for implementing a Sheriff's Oversight Commission and/or Office of Inspector General in Santa Cruz County.
Thank you very much for your time.
If you don't know who your County Supervisor is:
Look up your Supervisor using this tool.
Once on the webpage, use the Supervisorial Districts map to determine your Supervisor.
There's a "Click here" button below the map to specify your address to find your Supervisor if it isn't clear from the Districts Map.
Supervisor Email Addresses:
To reach all Supervisors, email: boardofsupervisors@santacruzcounty.us
CALL FEINSTEIN TO VOTE FOR S1!!!
(added 6.17.21 from Santa Cruz Swing Left)
It's imperative that the Senate passes S1 to protect voting rights!! It seems the Senate is scheduled to vote next Tuesday, June 22nd. Thanks to Stepanie Singer for this great information on how we can encourage our Senator Diane Feinstein to vote for S1 and get rid of the filibuster. Let's call everyday!!
We need to put pressure on our senator, Diane Feinstein. She needs to hear how important it is to you that S1 passes—even if it means the filibuster has to go.Calling is easy. In the rare times you get a real person on the line, they generally just ask your name & zip code. Then just tell them you have a message for the Senator—that you want her to vote for S1 and to get rid of the filibuster. You can always add more, but that's the basic important message. And be sure to leave a message if you don't get a real person.
Call every day until the vote! You can also email her: Feinstein.senate.gov. Our democracy appreciates you! Here are the phone #s: (202) 224-3841–DC(415) 393-0707 –SF(310) 914-7300 –LA(619) 231-9712–SD(559) 485-7430–Fresno
REPEAL 3 STRIKES YOU'RE OUT
(current as of 6.17.21)
Repeal California's Three Strikes Law Coalition is led by directly impacted people and their loved ones and is made up of grassroots organizations, organizers, and advocates working to repeal the Three Strikes Law in California. They represent those who have not been served in the sentence reform process. Their goal is to reunite families by utilizing the initiative process. They believe the people of California are ready to right the injustices created by Prop 184 in 1994 (which codified the Three Strikes Law) resulting in mass-incarceration and inequity in sentencing. (added 5.27.21)
Donate to support efforts to repeal 3 strikes you're out
Call to support Legal Services for Prisoners with Children / All of Us or None (AOUON) 5.4.21
AOUON is in the middle of their biggest advocacy day of the year, where hundreds of formerly incarcerated & convicted people, their loved ones and family, and allies are lobbying legislators about important bills.
Can you spare 10 minutes to make the following calls:
We need your support to amplify their voices.
Go to http://findyourrep.legislature.ca.gov/
Call script for Senator: "Hi, my name is—-, and I am a resident of —-. I'm calling to register my support for the following bills. First, I'd like to register my support for SB 586, which would eliminate over 60 fees that can still legally be charged to Californians moving through the criminal justice system. Second, I'd like to register my support for SB 731, which will help more than 8 million Californians overcome barriers to housing, employment, education, and much more, by removing old, burdensome background records. Third, I'd like to register my support for SB 416, which would reflect advancements in higher educational programming in prison. It would require the California Department of Corrections (CDCR) to work with regionally accredited, non-profit institutions of postsecondary higher education and prioritize college programming.
Call Script for Assembly: "Hi, my name is —-, and I am a resident of —-. I'm calling to register my support for the following bills. First, I'd like to register my support of AB 990, which would restore visiting as a right and restore four visiting days a week in California prisons. Second, I would like to register my support for AB 937, which would protect refugee and immigrant community members who have been deemed eligible for release from being funneled by local jails and our state prison system to immigration detention. Third, I'd like to register my support for AB 328, which redirects a portion of prison closure savings to house formerly incarcerated individuals at risk of homelessness and to provide services to help people reenter society.
PROTECT WOMEN 4.28.21
SURVIVED & PUNISHED NY MUTUAL AID GROUP SPRING FUNDRAISER
The S&P Mutual Aid group is a project of Survived and Punished NY, a grassroots prison abolitionist organization that exists to end the criminalization of survivors of domestic and sexual violence.
They are raising money to provide commissary, packages and other material support for criminalized survivors. Please donate as we continue to expand our giving to more survivors and provide care to our communities. All donations are tax-deductible to the fullest extent of the law.
Survived and Punished has chapters in California, New York and Chicago with a mission to End the Criminalization of Survival
There are three new prisons planned to be built in Alabama, and frontline communities are fighting back fiercely. Alabama has been sued by the Department of Justice in recent years for terrible prison conditions and has an incarceration rate that is nearly 300% higher than the US rate, which is already the highest of any country in the world. Last week Communities Not Prisons—an Alabama-led coalition of progressive activists, students, formerly incarcerated people, rural residents, and officials—successfully forced CoreCivic, a private prison giant, to put the brakes on their movement towards prison construction. We need to keep the pressure on and make sure that CoreCivic can't get the financing they need for these prisons that will only be a place to lock up more Black, Brown, and poor people. Sign this letter showing your support for stopping these prisons from being built
Demand Reparations for California Forced Sterilization Survivors 4-6-21
Between 1909 and 1979, California forcibly sterilized at least 20,000 people of color and people with disabilities, and imprisoned people under its eugenics laws. Government documents also indicate that at least 250 people—disproportionately women of color and non-native English speakers—were forcibly sterilized in California women's prisons between 2006 to 2010. The State must address its shameful past and commit to ending destruction of the right to family for communities of color and disabled people. We demand California notify all survivors that they were sterilized and immediately budget to provide reparations.
---
A Budget 2 Save Lives 3-25-21
Budget 2 Save Lives (B2SL) is a multi-year vision to move California toward a "Care First" future by investing in healing and rehabilitation, divesting from incarceration and policing, and ending the economic austerity that endangers the lives of countless human beings. The B2SL coalition represents more than 150 grassroots organizations who have created three 2021-22 legislative policy proposals focused on reentry services and alternatives to incarceration that seek to create lifelines of hope for community members across the state. Support the 2021 campaign launch by sharing and using this social media toolkit and signing on as an individual to endorse B2SL.
---
ACTION ALERT! 3.19.21
Here are some resources and actions you can take to support our Asian Americans and Pacific Islander Communities :
ACTION ALERT! 3-17-21:
The Justice in Policing Act (JPA)- which just passed the House and is headed to the Senate- gives more money and power to police, not to communities. Contact your senators telling them to stop the JPA and to demand committee hearings for the BREATHE Act, a visionary piece of legislation introduce to Congress by The Movement for Black Lives and others to move police funding into investing into in our communities.
Drop the charges against the Indigenous People's Day 5
This is a critical moment to resist increasing repression and support decolonial activists in your community.
On Indigenous Peoples Day 2020, a monument to Junipero Serra, a notoriously violent mission system leader known for imprisoning and enslaving Indigenous people, was removed from a downtown street in front of Mission San Rafael.
While monuments to racism and violence are being removed across the state, the city of San Rafael is refusing to recognize the harms perpetrated against Indigenous people by Serra and instead has decided to file felony charges against five of the fifty demonstrators. All five facing charges are Indigenous women and Two Spirited people.
#FreeThemAll Phone Zap with SURJ NYC
February 24, 9-10:00am PT
Join SURJ NYC at 9am PT to call, email, and tweet demanding release of the disproportionately Black, brown, and poor people who are incarcerated in ICE detention, prisons, and jails, in unsafe, inhumane conditions and at heightened risk of COVID-19.
---
AID INFO FOR HOUSTON, TEXAS
The snow storm in the south is literally killing people! Here's the most recent request we've heard about:
La Unidad 11-Houston is an immigrant-led grassroots group and this weekend they are distributing water, food, and money to immigrant families in Houston who are still without water and electricity, and whose homes were damaged by burst pipes.Many of these families haven't been directly included in other mutual aid efforts in Houston because of language and technology access. Funds raised will be used for direct check/cash payments and for purchasing food and water for La Unidad 11 families.Here is the link to donate: https://donorbox.org/launidad11covidresponse
and
Please direct money to Mutual Aid Houston GoFundMe –they have also been actively sharing resources on Twitter and IG (@mutualaidhou)
and
The Parkhill Capital Foundation (@Allergic2Hourly on Twitter) has been coordinating relief efforts on the ground and connecting those in need with shelter and supplies.https://www.gofundme.com/f/mutualaidhou

Demand justice for the 9-year-old child who was attacked by Rochester, NY police
On January 29, the Rochester police department released bodycam footage of several officers responding to a domestic dispute. The video shows officers violently escalating the crisis—first shoving a nine-year-old girl into the snow, then hand-cuffing her, and most egregiously pepper-spraying her in the face. Disturbingly, this is not a new phenomenon for the Rochester Police Department, which has a pattern of historically anti-Black racism. Last March, Daniel Prude, a Black man experiencing a mental health crisis, was murdered by Rochester PD. Similar to Daniel, this nine-year-old girl was experiencing a mental health crisis and her family's crisis also called for trauma-informed care, not state-sanctioned violence. Demand justice by calling on Mayor Warren and Rochester PD to fire all officers involved.
---
Tell the California Department of Corrections (CDCR) to Decarcerate NOW
California prisons are home to the largest COVID-19 outbreaks out of all state prisons, jails, and ICE detention centers nationwide: over 50% of people in CA prisons have had COVID-19, and 197 have died as a result of CDCR's medical negligence. The #StopSanQuentinOutbreak coalition—which includes UCSF's White Coats for Black Lives and our partners at the Ella Baker Center—have launched a petition to emphasize that while vaccine access for incarcerated people is urgent, vaccines alone cannot solve the public health crisis in CA prisons. Join them in calling on the Governor, CDCR, and Public Health officials to grant releases NOW.
It's not too late to take these actions:
Context:
This November, a statewide coalition of California organizers and voters defeated Prop 25 with a resounding NO. This proposition would have replaced the racist, classist system of cash bail with equally problematic risk assessment algorithms. Our collective statewide NO vote was crucial in stopping that cycle of harm from continuing, but it did not fundamentally address the deeper issue of our need for real pretrial reform in California. Today we are emailing State Senators and State Assembly members to urge them to take action by urging the judicial council to reinstate the $0 emergency bail schedule and making pretrial reform a priority in the next legislative cycle.
This action comes from Essie Justice Group. Learn more about their work here.
Email Your State Senator and/or State Assemblymember about prop 25
Note: Two weeks ago, we asked you to e-mail at least one of your representatives – either Assemblymember or Senator. Today, we are asking you to e-mail the other one. If you contacted both last time – that's amazing! Please do it again to keep up the pressure.
Steps:
Look up your Senator and/or Representative using this tool.
Once on their webpage, navigate to the "Contact" page. (There's usually either a "Contact Me" link in the banner or a "Contact Me" button along the right side of the page).
Fill out the contact form and use the e-mail script below. (Feel free to edit it! If you didn't vote against Prop 25, no worries – you can still use the script!)
E-mail Script:
Dear [Senator / Representative] _______,
I voted against Prop 25 because I believe in ending the harmful cycle of cash bail, reducing the power, scope, and funding of law enforcement, and preserving the presumption of innocence. Despite misleading information, California voters saw that Prop 25 and SB10 were not the path to end cash bail, and instead would empower the very systems that drive incarceration. The risk assessment algorithms proposed by Prop 25 were a thinly veiled attempt to hide automated racial profiling. The sweeping power this would have given judges and the probation department was not a trade we were willing to make to end cash bail. Prop 25 was not defeated by those in support of the bail bonds industry; it was defeated by the millions of Californians who understand that our communities deserve real change.
Our resounding NO vote on Prop 25 is a call to action to address the urgent need for pretrial reform. Thousands of incarcerated Californians are in limbo, awaiting transfers that have been suspended due to COVID-19. Meanwhile, COVID is devastating our incarcerated population, with over 26,400 cases recorded to date and 96 deaths. We need pretrial reform, now more than ever, and to reinstate the $0 bail order to alleviate jail overcrowding and reduce the threat of COVID-19 in the jail system. When $0 bail was implemented, LA County was able to reduce its jail population from 17,000 to less than 12,000. Since the judicial council rescinded the order and the SB10 pilot was implemented, LA County's jail population has exploded to more than 15,000. This is happening all over California with no hope in sight without reform.
You have the opportunity to listen to your constituents and move forward with the pretrial reform California needs to stop the cycles of harm that affect low income and communities of color, who are already disproportionately harmed by of our carceral system. I respectfully call on your support of real pretrial reform in the next legislative cycle and ask that the Judicial Council implement $0 bail immediately.
Sincerely,
---
The BREATHE Act is a 21st-century Federal civil rights bill that will help communities of color not just survive, but thrive. Tell your congressperson to support the BREATHE Act
1-27-21: Make calls to Central California's Women's Facility (CCWF)
COVID cases are rising rapidly at Central California Women's Facility (CCWF) with over 200 people testing positive. We are hearing from incarcerated people that conditions are rapidly deteriorating. CDCr staff continue to not wear masks and more and more people are being sent to filthy cells in Covid quarantine where they are unable to communicate with loved ones or report on conditions to the outside world. Further, Covid-positive people who are demanding better conditions are facing additional isolation and punishment. CCWF Action
Tell President Biden: #StopLine3
President Joe Biden signed an Executive Order to shut down Keystone XL, but Line 3 is on the same scale and so is the Dakota Access Pipeline. Not only does Line 3 violate Indigenous rights, the pipelines would be a 10% expansion of the last tar sands pipeline. The bulldozers have arrived to plow through sacred wild rice watersheds, over 800 wetlands, and 200+ bodies of water in Ojibwe treaty territory. Please sign Honor the Earth's petition calling on Joe Biden to #StopLine3 immediately and invoke a climate test for ALL pipelines.
---
1-28-21: Protect Water Calls and letters to stop Line 3 pipeline in Minnesota. And donate to the organizations who support water protectors on the ground. Stop Line 3 Action Guide. Learn more at Honor Earth.